Branded Image is a single source provider for apparel and merchandise needs.  We have partnered with over 3500 top distributors in the country to offer you the widest range of products, highest quality, and fastest turnaround times.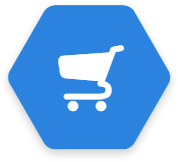 Free Custom Web Store
You can receive our FREE custom web site to help ease your ordering process.
Great for multi location businesses, our custom sites ensure that your image remains consistent wherever they may be.
Employees are able to see the product, color selections and sizing charts prior to making their purchase.
Our site is also capable of offering an "allowance" to employees to help with managing their uniform or recognition programs.
Quick Turn Around Time
No need to wait 4+ weeks for your garments to arrive.
Our standard turnaround times are 5-10 business days with the capability to be even quicker if required.
Our screen printing and embroidery provider is located in Verona and is capable of large print and embroidery runs at a moments notice.
Seamlessly integrate into existing ecommerce platforms.
Use templated solutions to quickly reach new audiences on platforms like Apple TV.
Customer Service
We're LOCAL- Located in the heart of Verona Wisconsin, Branded Image is the local choice for logo'ed apparel and merchandise.
We are dedicated to providing you with world class customer service.
Ge strive in making your purchasing decisions go as smoothly as possible and we are able to meet directly with you whenever you require.
We are able to provide free samples for any items you require.