One stop shop for Custom T Shirt Printing

Custom T-shirts are all the rage today and rightfully so. Not only is it a cost-effective way to create a customized design for your business or important personal event, it's also the ideal option for those looking to grow and expand their reach through interesting marketing methods.
First off, one of the easiest ways to attract attention for your business is to host a major T-shirt giveaway. By creating customized T-shirts, you are creating a promotional product for your business, and you're also creating something that your customers, employees, family, and friends will love.
So you literally get the best of all worlds. You get people walking around with your advertisement on their T-shirt. And you create goodwill by providing something of value to those who want to support your business endeavor in the best way that they can.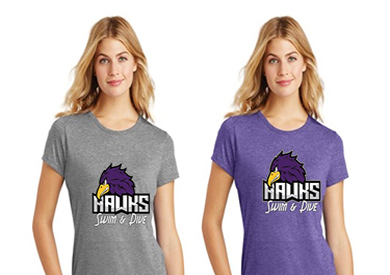 How to use Custom T-Shirts for Businesses
As you are about to see, there are a couple of other reasons why business owners need custom t-shirts. Some of our favorites include:
Uniformity in the workplace – not only are custom T-shirts great for giving away to customers to create advertising opportunities, they are also excellent for your employees and staff. By giving each one of your staff members a custom T-shirt to wear to work, it will create a measure of uniformity that's always great for promoting unity within the business. It really brings everyone together as a team.
Brand outreach – by creating customized T-shirts and giving them away, you are literally creating a measure of brand outreach that you could never achieve on your own. If you give enough T-shirts away, you can create plenty of additional exposure for your business that will ultimately turn into more customers and sales.
Take advantage of custom T-shirts from Branded Image As Soon As possible to grow and expand your brand outreach.
1. Increase Brand Awareness.
One of the primary benefits of this kind of custom t shirt printing as mentioned above is the ability to increase your brand's awareness within the marketplace. If you want to get the word out about your particular brand, this is easily one of the best ways to do it. Not only are prospective customers going to get familiarized with your business through the custom printing, but it should allow people to see more of your brand which can effectively increase the chances they become a customer at some point. After all, it has been said that a prospective customer needs to be exposed to your brand and/or offer an average of 6 times in order to convert into an actual customer.
2. Get Creative.
When it comes to investing in this kind of custom t shirt design, you should be able to get creative as possible. This will allow you to create effective marketing materials for your brand and business. The ability to create what you feel would benefit your business is huge when it comes to really maximizing your business' potential with t shirt printing.
3. Affordable.
Another benefit that you are going to be able to get from utilizing one of these custom t shirt printing businesses is the ability to get designs that can help market your business affordably. Because this kind of printing is so affordable, you are going to be able to maximize your brand's exposure in a very cost effective way. Rather than having to spend thousands of dollars to reach a large portion of people, you will be able to reach a significant amount very easily with this method.
Overall, this is one of the best ways to increase your brand's awareness. By investing in custom printing for your brand, you should be able to achieve excellent results when it comes to marketing your brand utilizing this method.